Are You Storing Hazardous Wastes Properly?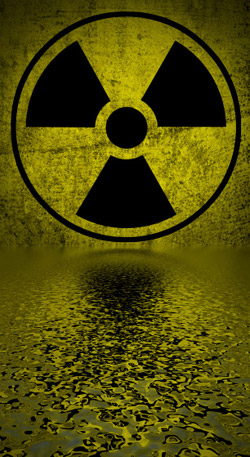 To maintain employee safety and ensure compliance with environmental and workplace laws and regulations, you must properly dispose of hazardous wastes (and the rags and spill kits that come in contact with them). This means you must make sure you have the right products for storing specific types of wastes.
The EPA provides detail about the federal requirements for hazardous waste storage in 40 CFR parts 264 and 265. Here are some of the EPA storage requirements that may affect your business:
Wipes must be accumulated, stored, and transported in non-leaking, closed containers that can contain free liquids.
Containers must be properly labeled.
Solvents that require hazardous waste storage are listed in 40 CFR part 261.31 and include materials such as acetone, benzene, chlorobenzene, isobutyl alcohol, and others.
[sidebar width="wider"]Hazardous Waste Containers
AbsorbentsOnline offers oily waste and biohazard waste containers in a range of sizes.
Oily Waste Containers (red or yellow)
6-Gallon Oily Waste Can — Item A933-FLE
10-Gallon Oily Waste Can — Item A935-FLE
14-Gallon Oily Waste Can — Item A937-FLE
Biohazard Waste Containers (red)
6-Gallon Biohazard Waste Containers — Item A943BIOE
10-Gallon Biohazard Waste Containers — Item A945BIOE
14-Gallon Biohazard Waste Containers — Item A947BIOE
[/sidebar]
Disposing of waste safely
If your business requires the use of wipes to absorb oils or other solvents or generates biohazard waste, you must be able to safely and temporarily dispose of the waste onsite in the proper containers, such as those offered by AbsorbentsOnline. Our waste containers come in 6-, 10-, or 14-gallon sizes and offer rust and corrosion resistance, bright colors, and labels (the Biohazard symbol or "Empty Every Night"). The containers are fire safe and have a foot-operated, self-closing lid. All of these containers meet OSHA and EPA requirements.
Cleaning or disposal rules
When you're ready to clean or permanently dispose of the soiled rags, you will need to follow the laws that govern the handling of hazardous solid waste. The EPA provides the following guidelines for disposing of solvent-contaminated wipes:
Cleaning — Take the materials to a laundry or dry cleaner whose discharge is regulated under sections 301 and 402 or section 307 of the Clean Water Act.
Disposal — Dispose of the materials in either a combustor regulated under section 129 of the Clean Air Act, a municipal solid waste landfill regulated under 40 CFR part 258, or a hazardous waste landfill regulated under 40 CFR parts 264 or 265.
Hazardous waste disposal is a serious matter. By following the correct procedures, including storing wastes in secure containers, you'll keep your workplace safe and in compliance with health, safety, and environmental laws.
[cta]

Have questions about which safety containers are right for your needs? Contact Travis Zdrazil at travis@absorbentsonline.com or (800) 869-9633.[/cta]