With Industrial Floor Mats, You Can Keep Trucking Along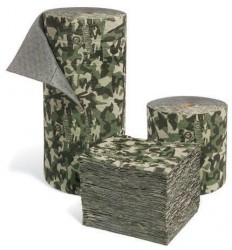 A mat is a mat — right? Wrong!
Although we rarely pay much attention to the mats scattered around our homes and our workplaces, each performs a particular function to make the facility safer.
Good housekeeping
OSHA 1910.22 requires good housekeeping around the workplace. This includes the requirements that "the floor of every workroom shall be maintained in a clean and, so far as possible, a dry condition. Where wet processes are used, drainage shall be maintained, and false floors, platforms, mats, or other dry standing places should be provided where practicable."
Industrial floor mats are one of the easier ways to keep floors dry and conditions tidy. Take a look around your facility and seek out places where floors may be accident prone. Then, take a look at this handy guide to find the perfect mat for every problem.
No matter what your needs, industrial floor mats are one of the most inexpensive solutions for keeping floors clean and safe. And the best part? No assembly required!
[cta]

Want to learn more about absorbent pads and pillows? AbsorbentsOnline can help. Contact Travis Zdrazil at travis@absorbentsonline.com or (800) 869-9633.[/cta]