Do you have what it takes to be OSHA and EPA compliant?
Find out which spill-control products you need to comply with the Occupational Safety and Health Administration and Environmental Protection Agency regulations in this fact sheet. In it, you will find
regulations businesses encounter most frequently,
brief summaries of each regulation, and
lists of relevant products that can help you comply.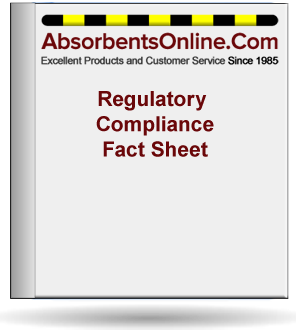 Get the facts now:
Thank you!
Download the Fact Sheet.
Learn more about staying compliant by visiting our blog.